TCU offers their Indigenous staff genuine pathways to employment and opportunities to progress careers over time, through internal promotions, capacity building and external opportunities. TCU's vision is to be led by Indigenous staff wherever possible. Meet some of our dedicated staff.
Roslyn Wunungmurra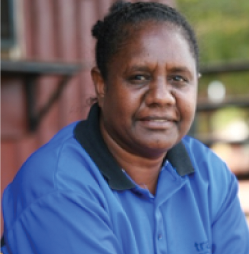 Roslyn Wunungmurra is driven by a desire to "make a difference" in her community. She particularly enjoys encouraging women to set financial goals. Roslyn was a branch supervisor for the Traditional Credit Union in her home community of Gapuwiyak on the shore of Lake Evella in East Arnhem Land and is now based in Darwin Head Office. She left her job as a health worker 15 years ago to begin a new career in finance. Her commitment to helping people with their banking, and teaching people about financial processes, was recognised with a community award at the 2010 Australia Day celebrations. Roslyn says that the Traditional Credit Union's Indigenous ownership and governance gave her confidence to take on a finance job. "I thought I would be able to do this type of work and I really like being able to help members with their banking, but it was because we have an Indigenous chairperson that I was more confident," she says. "It can be a little difficult working in the community at times, but I had a mentor who I could talk to about problems when I was doing my training." Roslyn says her goal is to learn more about online banking services and to continue to work with people experiencing problems with their finances. "Managing finances was hard for me before I got my training," she says. "But when you get into it, it gets easier." And what advice does Roslyn offer other women? "Set your personal financial goals and achieve."
Kylie Boyd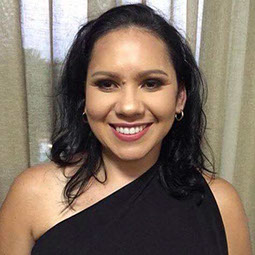 Kylie Boyd has performed many roles since joining the TCU in 2006. She was a receptionist before working as branch support, payroll officer and HR Officer. Kylie has a strong commitment to the organisation, attention to detail and belief in the development of First Nations people. She has gained a Certificate III in Financial Services and a Diploma of Management while working at the credit union. A key part of her role today is in recruitment and induction, and developing relationships within communities to staff the branch network.


Raelene Gaykamanku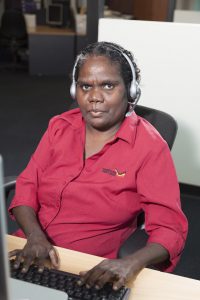 Raelene Gaykamanku started working for TCU as a teller at the Milingimbi branch in 2003. She was promoted to branch supervisor and is now a member services officer based in Darwin. Raelene enjoyed her job as a branch supervisor. "The staff I worked with were wonderful – we worked as a great team. I went to work every week, Monday to Friday, and I learnt lots of new skills every day. I also trained my staff about what I'd learnt. I was sharing my skills and knowledge with all of the staff, so improving their skill levels and knowledge of their job. "When I find it very hard I also asked questions of my branch coordinator and remote trainer, and I also looked up the procedure manual. I write things down in my diary and this helps me to remember new things. "I told my staff at Milingimbi branch that going to work every day, Monday to Friday, and working as a team will make our members and community know that we are doing a great job for their benefit." Raelene was promoted to remote training officer in Darwin. "My job was to do induction for new TCU staff. I really liked it when I had to go to visit the staff at our remote branches and train them. I also trained some of them in supervisor skills. "Some of my favourite trips to the remote branches is doing the relief supervisor job when their supervisor is on leave."